I am blogging now!
Kai Witte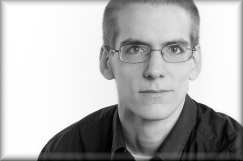 Excellent coder. Every delivery worked right out of the box, without any issues. Required very general instructions, made sensible suggestions and implemented the work prefectly.
Amir Helzer
Seit 2001 arbeite ich als Softwareentwickler, seit 2005 freiberuflich. Außerdem bin ich als Trainer tätig für die Bereiche, in denen ich entsprechend zertifiziert bin:
Sun Certified Java Associate
Sun Certified Java Programmer 1.4
Sun Certified Java Programmer 6
Sun Certified Java Developer
Sun Certified Web Component Developer 1.4
Sun Certified Business Component Developer 1.3
Sun Certified Business Component Developer 5
Sun Certified Enterprise Architect
Copyright © - Kiel, Germany 2006 - 2019 - Kai Witte. All Rights Reserved. Alle Rechte vorbehalten.